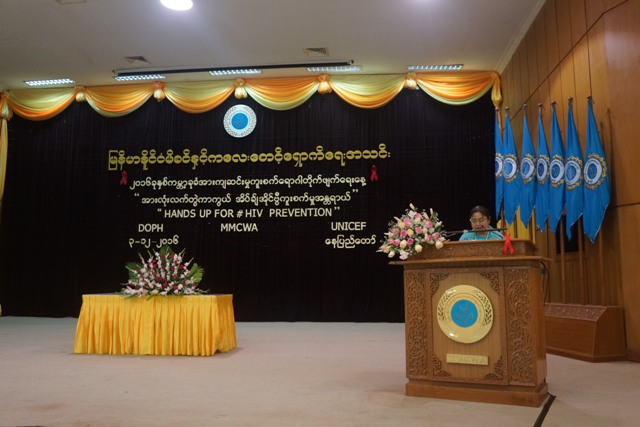 3rd December, 2016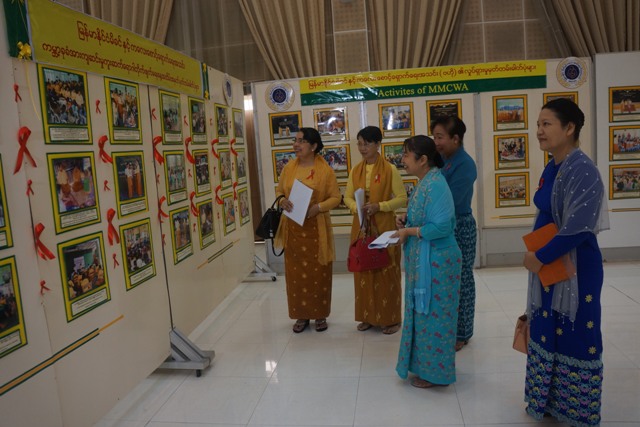 Commemoration Ceremony of World Aids Day 2016
3rd December, 2016
 
World AIDS Day, designated on 1 December every year since 1988, is dedicated to raising awareness of the
AIDS pandemic
caused by the spread of
HIV
infection, and mourning those who have died of the disease.
Myanmar Maternal and Child Welfare Association conducted World AIDS Day Commemoration Ceremony in the Central Venue at 9 AM on 3
rd
December, 2016. In the ceremony, Director generals, president, central executive committee members, authorities from Myanmar Women Affairs Federation, Myanmar Women and Children Development Federation, Myanmar Red Cross Society, members of NAP, representatives and authorities from national and international associations, authorities from 8 townships and invited guests attended in this ceremony.
In this ceremony, Dr. Tin Tin Lay, Director General of Department of Health Professional Resources, Development and Management, Ministry of Health and Sports, delivered the opening speech. And then the guests looked around the exhibition booths.
In the afternoon, the secretary and central executive committee members conducted the round table discussions about the World AIDS Day in Yezin village, Zeyarthiri township, Nay Pyi Taw. The authorities from NAP, administrative staffs from Yezin, volunteers, pregnant women and their husbands, adolescents, reproductive aged men and women, invited guests, discussed about AIDS and secretary and members of MMCWA supported delivery kits and baby clothes (a-nee) to the pregnant women.